Below you can find some of the best HDR capable gaming monitors that you can buy this year. HDR Gaming popularity continues to grow as it offers better color accuracy, better contrast and brightness levels for all types of gaming platforms.
HDR comes from High Dynamic Range (HDR) and it is very similar to HDR video which is popular with TV models. All the displays with HDR capabilities will offer better contrast, better colors and excellent brightness levels when compared to standard gaming monitors. Mostly, HDR gaming has been seen on games that have been launched for consoles, but it has started to be featured on PC gaming, too. It doesn't matter what type of platform you're using to game, in this post you will find HDR capable monitors that will provide a more than decent performance.
Philips 436M6VBPAB - 43" VA 4K 3840 x 2160 Display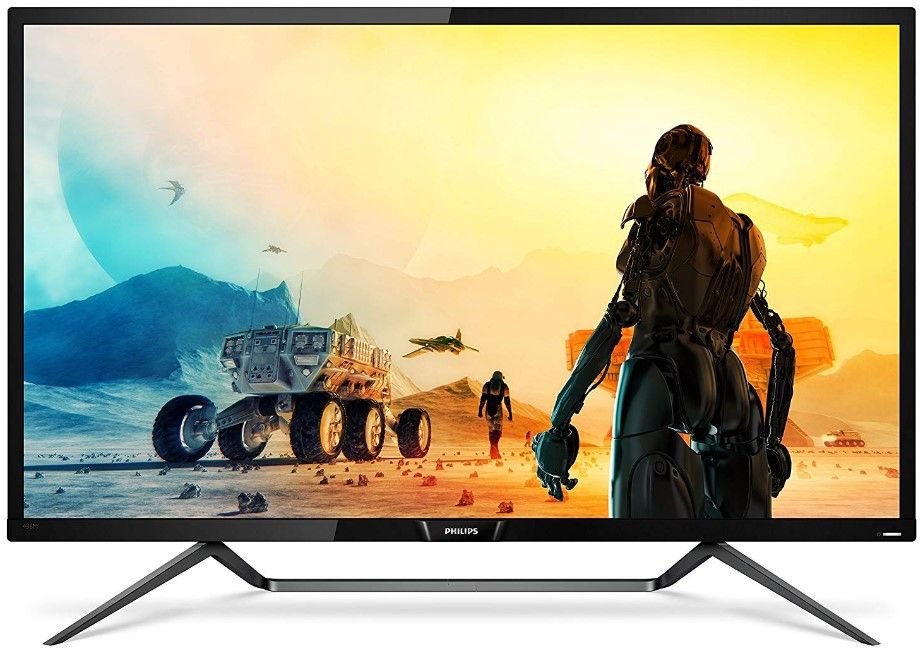 The Philips model number 436M6VBPAB offers Quantum Dot DisplayHDR1000 technology and it is one of the best HDR-capable monitors out there. This monitor offers good picture quality, good motion handling and a very low input lag. The contrast ratio on this model measures 4000:1 on a 43-inch VA panel. The maximum resolution for this panel is set at 3840 x 2160 and it is FreeSync capable.
Philips 436M6VBPAB comes with UHD UltraClear resolution, DisplayHDR 1000 technology, Quantum Dot Tech, Anti-glare, and Flicker-free support. This model in terms of connectivity comes with one DisplayPort 1.4, one miniDisplayPort 1.4, one HDMI2.0 port, 3.5mm heaphone jack, and an USB-C slot. Also, you can find two USB3.0 slots that allows its users to fast-charge their smartphones and tablets. For those of you who are curious about this design, then you will be happy to know that it comes with Ambiglow on its back.
ACER PREDATOR X27 - 27" IPS 4K 3840 x 2160 Panel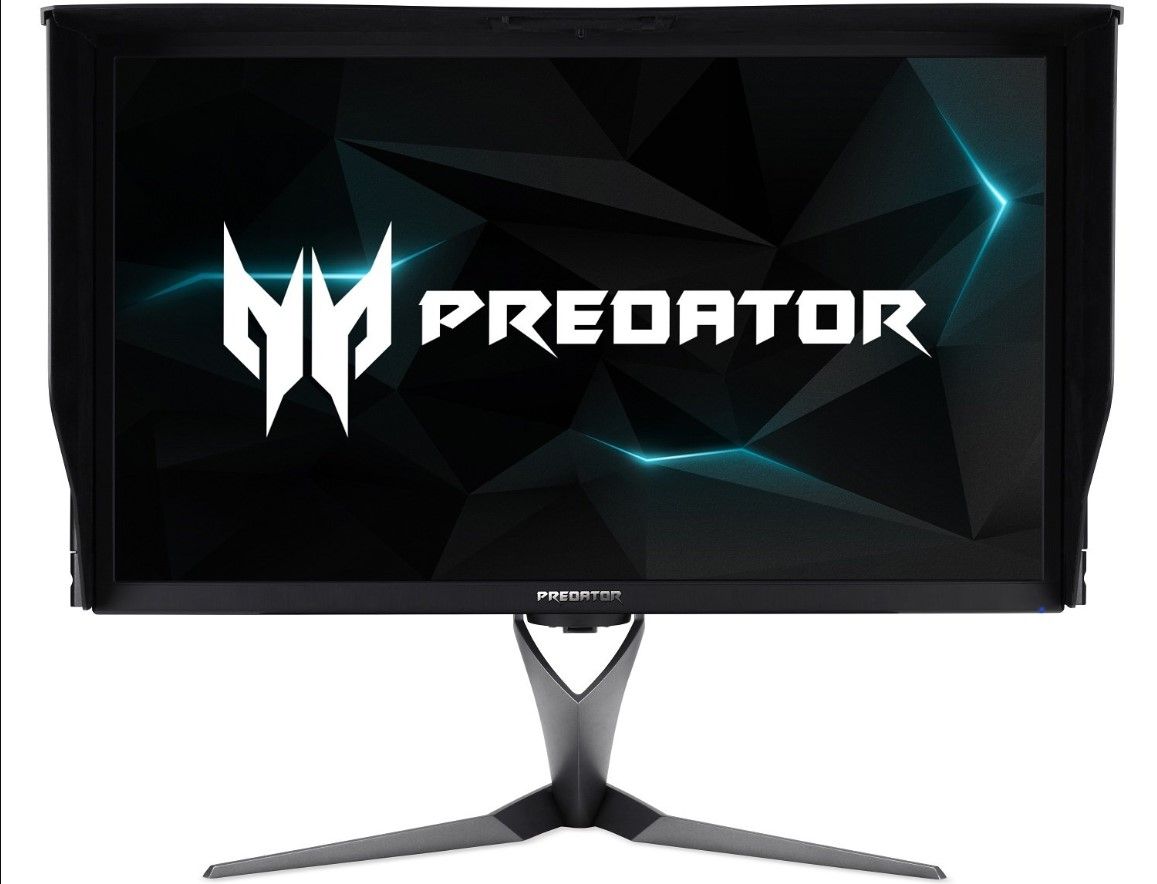 The Predator X27 HDR gaming monitor by Acer is one of the best models we have listed here, as it comes with an IPS panel capable of a variable refresh rate of 144Hz available through overclock, 4ms response time, FreeSync and HDR gaming with Quatum Dot technology. Predator X27 offers wide color gamut, accurate and great wide viewing angles, good HDR brightness, and a really great design that offers swivel, tilt, and height adjustments.
The monitor comes with two 4W built-in speakers for those that aren't fans of using headsets. The 4ms response time on this model is real and it is available for 4K resolution, which is really low, as there are tons of other monitors branded with lower response times, but are not doing a great job at getting rid of ghosting and other image artifacts. If you are curious to know what ports uses for connectivity then you should know that it offers 1x HDMI 2.0, 1x DisplayPort 1.4 and 4x USB 3.0 ports.
Samsung C27HG70 - 27" Curved VA Display 1440p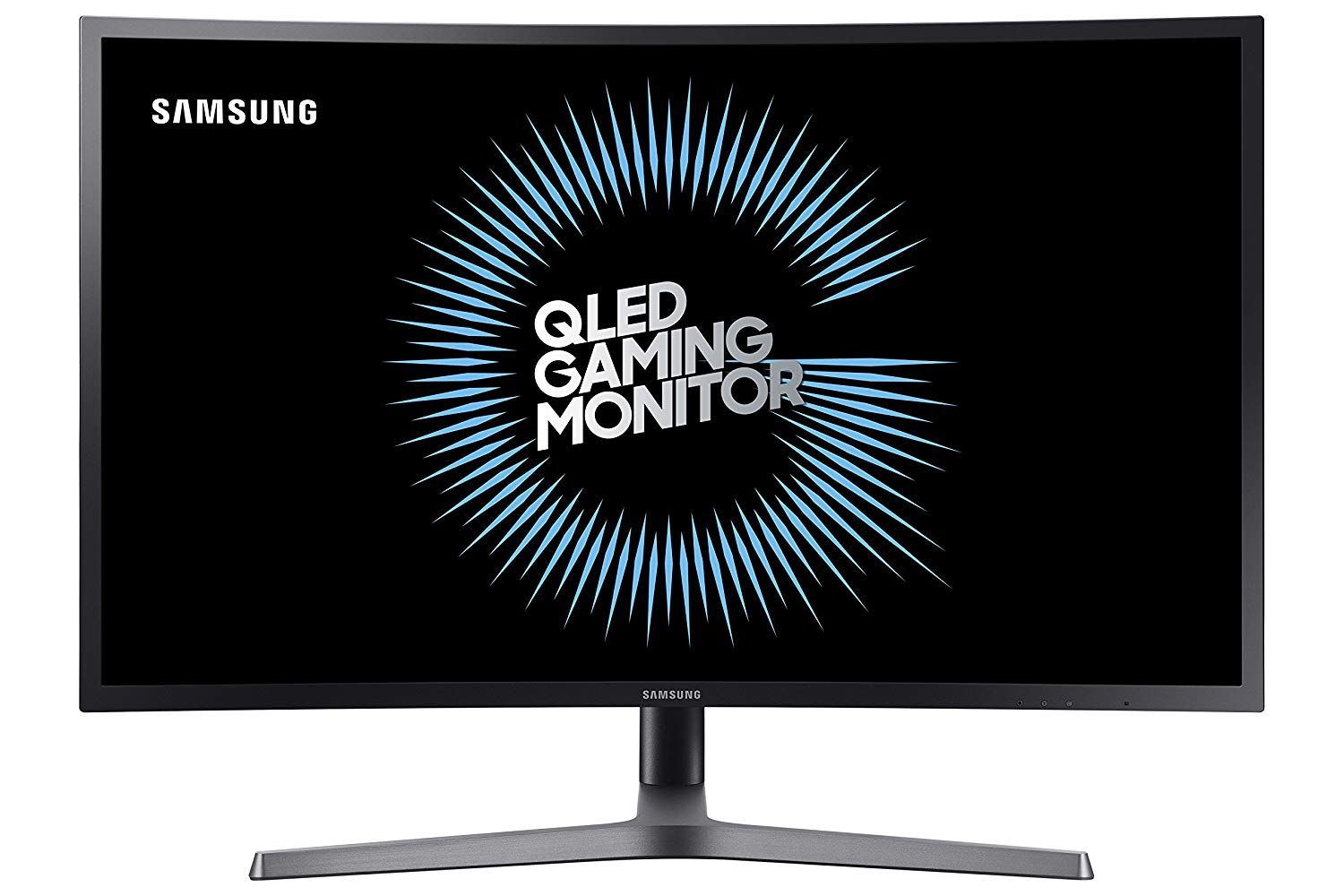 The Samsung 27-inch CHG70 model comes with VA panel and capable of a variable refresh rate of 144Hz, low input lag and great color gamut. Note that the ergonomics of this model allows the monitor to swivel, tilt, pivot and have its height easily adjusted. It is a curved monitor with a curvature radius of 1800R which should provide a more immersive gaming experience.
The Samsung CHG70 27-inch gaming monitor offers a maximum resolution of 2560x1440 with a variable refresh rate of 144Hz, low input lag, 27-inches in diagonal size, Quantum-dot technology, HDR gaming,  and FreeSync and FreeSync 2 support. You can connect it to your computer or console via 2x HDMI and 1x DisplayPort. Also, this model packs three USB ports while one of the USB slots are supporting USB Super Charge technology.
GIGABYTE Aorus AD27QD - 27" IPS QHD 1440p
The Aorus AD27QD offers a 27-inch screen with a screen resolution of 2560 x 1440 maximum screen resolution and 144 variable refresh rate. Some other features of this monitor are 1ms MPRT response time and 4ms (gray-to-gray) response time, 10 bit color IPS panel with 1000:1 contrast ratio, 95% DCI-P3 color gamut, and full support for HDR gaming capabilities.
HDR gaming for this model offers great and vibrant colors, and due to its IPS panel you will also get great viewing angles, good motion handling and brilliant FreeSync support. This monitor also comes with G-Sync compatibility in case you own a computer with an Nvidia GPU inside. When it comes to connectivity you should know that this model features 2x HDMI 2.0 port, and one DisplayPort 1.2 slot. Also, with it you will also get two USB ports and VESA 100x100 wall mount support.
Dell UltraSharp U2518D - 25" QHD IPS 1440p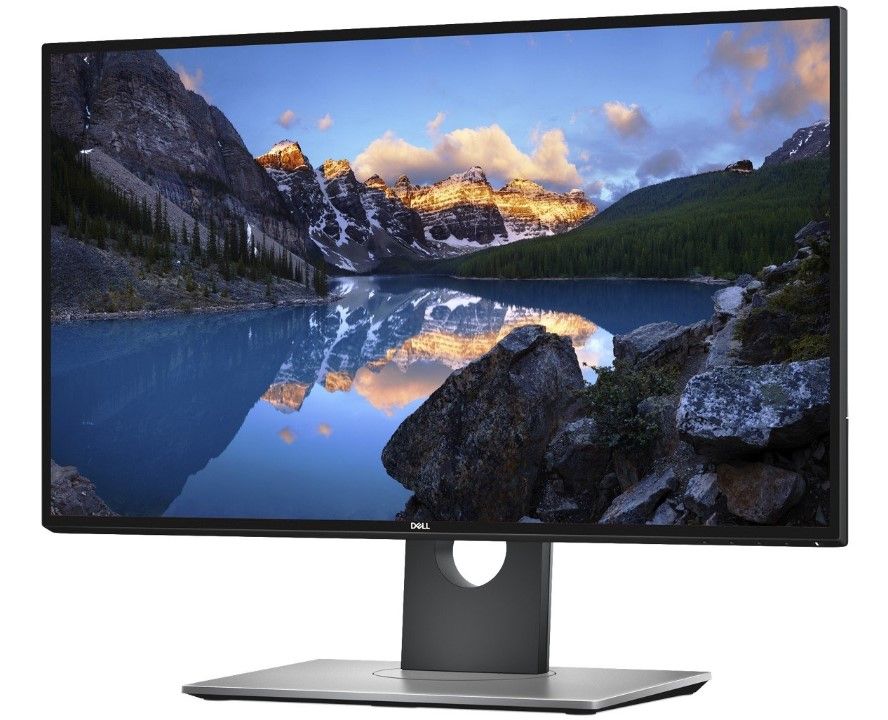 The Dell UltraSharp U2518D uses an IPS panel with HDR gaming support, a resolution of 2560 x 1440 at 60Hz, and a maximum brightness of 350 nits. The minimum response time for this model you can get 5ms. If you're in the market for a decent HDR monitor capable of delivering great performance at a reduced price, then the U2518D UltraSharp monitor should be the one for you.
The monitor's design is great and it keeps the default Dell look, as it comes with a sturdy stand that has a hole in it to allow for easier cable management. The bezels on this model are really thin, and you can use it both portrait and landscape mode due to it having a stand that allows for height, pivot, tilt and swivel adjustments. For connectivity ports you will find HDMI, DisplayPort and mini DisplayPort.
LG 27UK650-W - 27" IPS 4K 3840 x 2160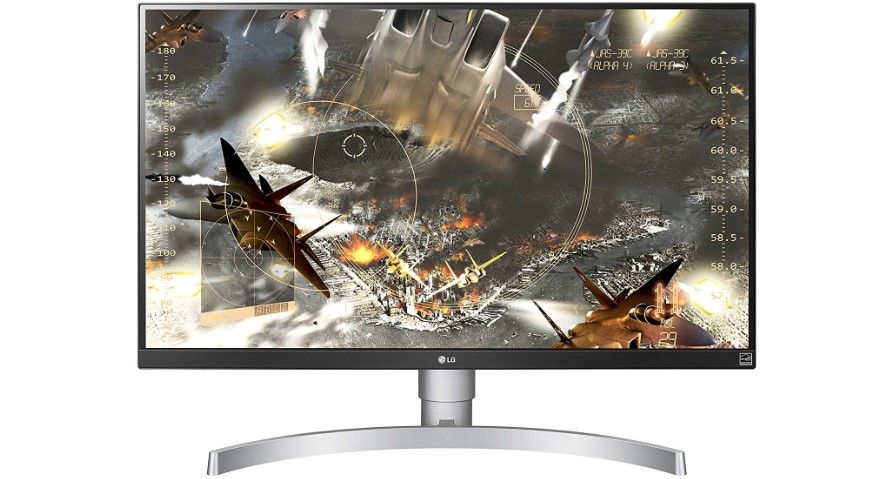 This monitor offers HDR10 support and great levels of color and brightness that should greatly improve your gaming experience. It comes with 27 inches in diagonal size, an IPS panel with a maximum resolution of 3840 x 2160 4K UltraHD, sRGB 99%, HDCP 2.2 compatible, AMD FreeSync support, Black Stabilizer, and Dynamic Action Sync.
When it comes to its design, LG 27UK650-W gaming monitor offers a premium look with thin bezels and a grey stand that supports height adjustment, 90 degrees pivoting and Tilting. The color gamut value stands at sRGB 99%, while the contrast ration value is 1000:1. The real response time of this monitor is set at 5ms which is decent enough for a monitor that support HDR gaming. In order to connect your computer or console to this monitor you will have to use its DisplayPort or HDMI. Also, the monitor features a 3.5mm headphone jack on its back and it is VESA 100x100 compatible.
Acer Predator XB3 - 27" IPS 4K 3840 x 2160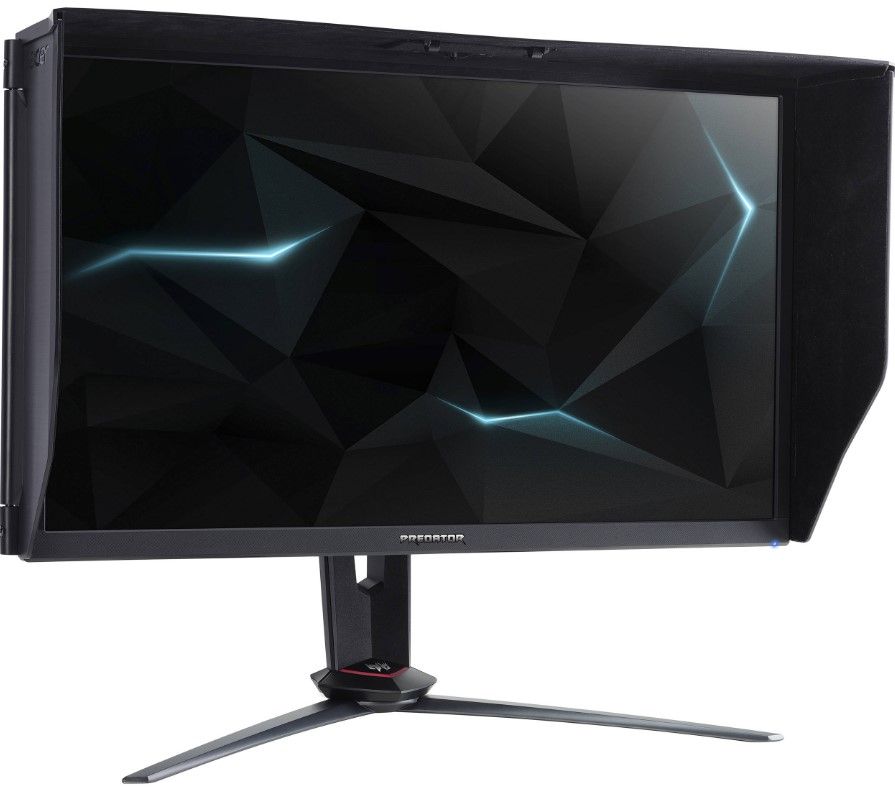 The last monitor that we will present in this post is the Predator XB3 by Acer, a great 4K monitor that comes with HDR gaming support. This model measures 27" in diagonal size, features 4ms response time, it offers FreeSync and it can be overclocked easily to offer 144Hz variable refresh rate - default refresh rate is set at 120Hz.
The Acer Predator XB3 is DisplayHDR 400 VESA Certified and it comes with Predator VisionCare technology (a small feature that should greatly reduces eye strain). With this monitor you will also get 2x HDMI ports, 2x DisplayPort slots, and five USB 3.0 ports.
These were all the modesl we had in store for your today. Check out each model and see if at least one suits your needs. Note that each Amazon affiliated link listed in this post is US-based.