Gaming on a console is one of the most popular hobbies in our modern world, and as the games are getting prettier and prettier, then the screen we are looking at should offer the maximum image quality possible. If you want to enjoy your favorite games at 4K UltraHD resolution, then you should check the TVs presented below.
All the models below are coming with support for HDR gaming, so that you will get low input lag every time you launch a game on your PlayStation or Xbox console. Also, almost all the models we listed below are measuring 55", and for all of these models you will be able to choose to buy them in other sizes, too.
LG C9 OLED55C9PUA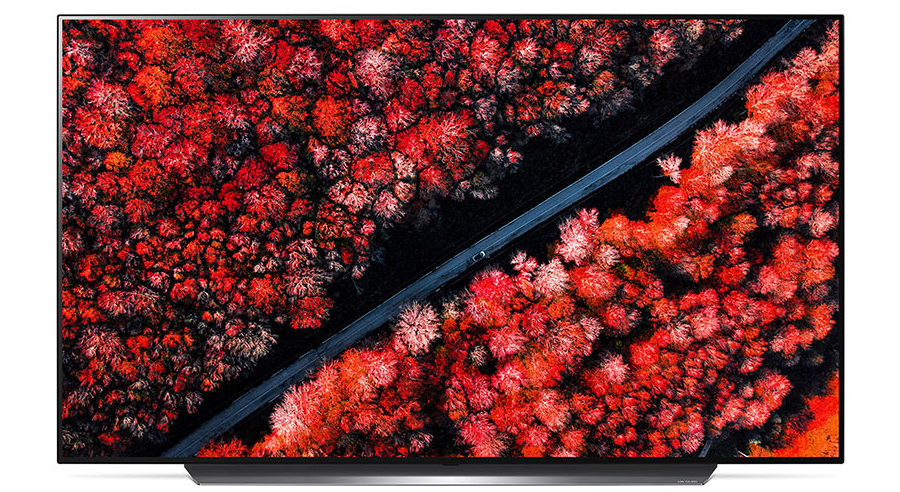 The 55-inch C9 TV model by LG comes with an OLED display and support for HDR, Dolby Vision and Dolby Atmos. This model offers a brilliant HDR gaming experience for those of you that should play any games with HDR support. Also, you should know that this LG C9 model should soon get support for 4K gaming and 120Hz refresh rate, but this will mostly be supported by the next generation of gaming consoles.
The LG C9 OLED TV has great deep blacks, low motion blue, and an excellent low input lag. Also, the design of this TV is based on the older C8 model with thin frame for a sleek design and a big enough stand to reduce any unwanted screen movement. If you are curious about the VESA mount capabilities of this TV, then you should know that it comes with VESA 300x200 support.
The C9 LG is great for console gaming, and if you are also looking for a model that is also great when it comes to its TV part, then this model is the one for you.
LG B8 OLED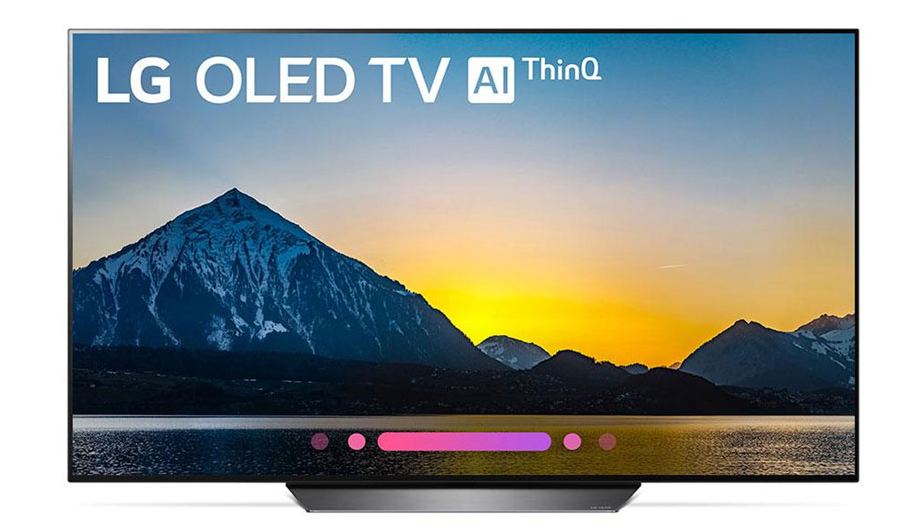 The B8 OLED by LG was launched in 2018 and it offers almost the same features as the C9 model above. It offers great deep blacks, no motion blur when it comes to video gaming on consoles. Also, the panel on this LG B8 offers great picture quality in case you need to look at your TV from an angle. The screen on this model is using OLED technology and you should know that it might develop burn-in after displaying the same static content for multiple hours. We recommend you not to play the same game for long periods of time.
SAMSUNG Q80/Q80R QLED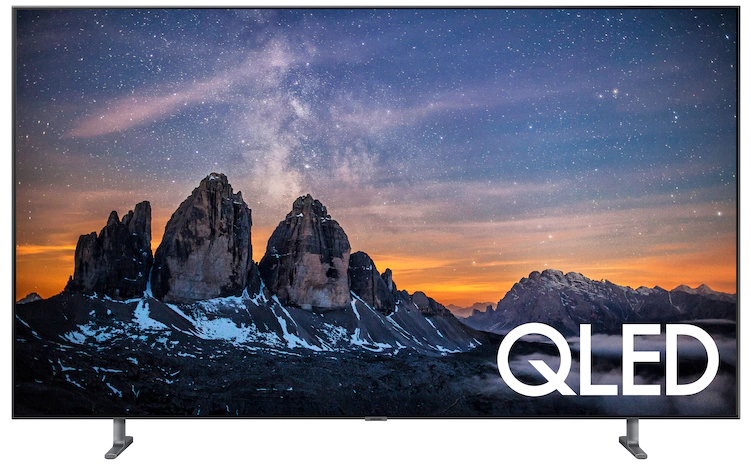 The 55" Q80/Q80R  by Samsung is a QLED TV which provides the new Ultra Viewing Angle technology that offers accurate image quality whatever the angle you're using to look at it. The panel type on this model is VA and it comes with low input lag, multiple gaming features and functions that should offer an excellent gaming experience no matter the type of game you're loading on your console. Another great thing about this model is that it comes with great black uniformity on a panel that uses FALD (full array local dimming) function which should offer great visuals when gaming in a dark room.
The Samsung Q80/Q80R features great design with a very thin body and a more than great stand that should keep it steady on any surface. The TV is VESA 200x200 compatible in case you wish to wall mount it. This model is great when gaming as it offers excellent brightness in HDR, wide color gamut and excellent colors for any type of game that you are playing on your console. Note that the image quality when gaming is the same on both the PlayStation and Xbox consoles. Also, this model should be future proof, and it should support the next generation of gaming consoles as well. This model should soon receive support for 4K at 120Hz refresh rate, too.
VIZIO P SERIES QUANTUM 2018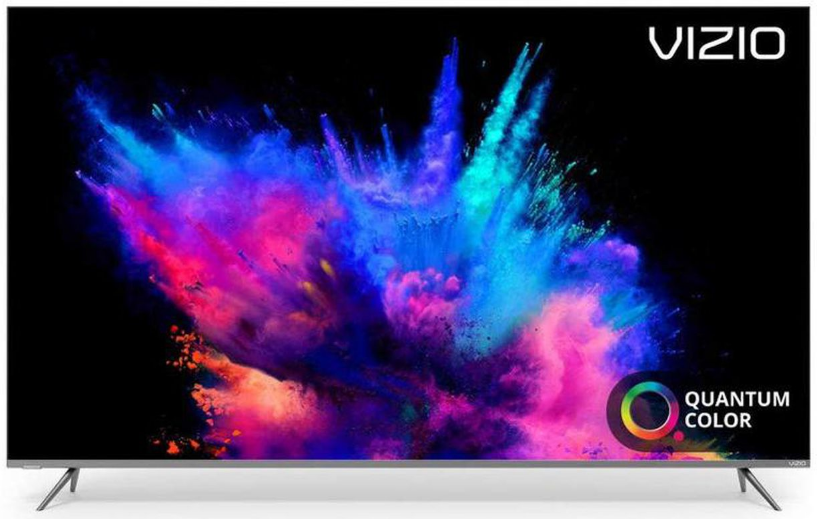 Vizio P Series Quantum 2018 is an LED LCD smart TV that offers bright HDR and very low input lag which makes it great for gaming on a console. The motion handling on this model is also great as it comes with very little motion blur even when playing games that are fast paced. The LED panel is VA and the maximum resolution supported by this model is 4K and it supports the widest color gamut out of all the models we have listed in this post. The best thing about this model is that it is cheaper than the ones listed above and you can still get good picture quality and decent HDR gaming performance.
The Vizio P Series Quantum 2018 is bigger that the other models presented above, as it measures 65" in diagonal size. If you are looking for a bigger TV with more than decent HDR gaming performance, then the P Series 2018 by Vizion should be enough for you.
Sony X950G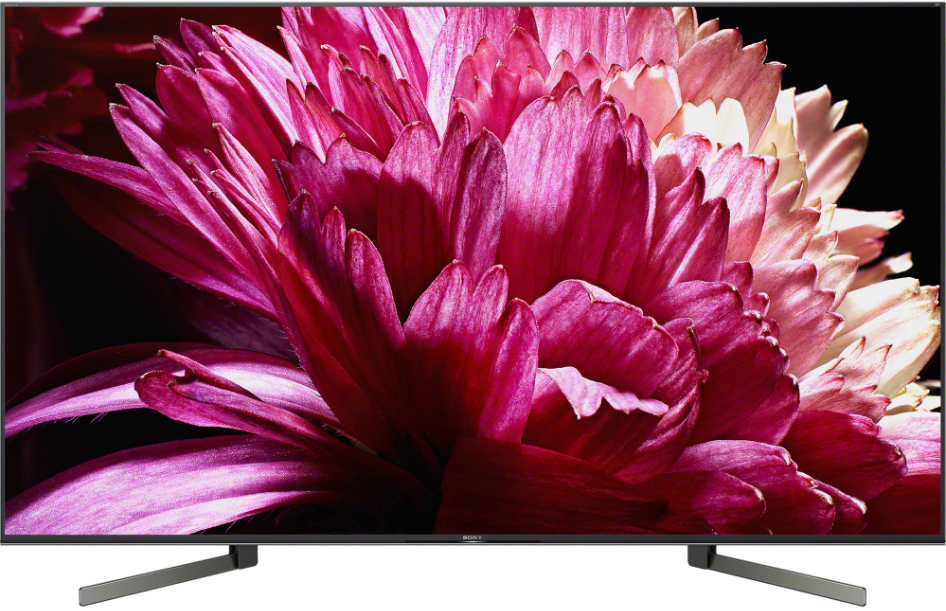 The Sony X950G comes in multiple different sizes going from 55" to 85", and you should choose any of these units, as they all are packing the same panel type and features. X950G comes with low input lag which is the main thing that makes it great for gaming. The Sony X950G should perform the same no matter which console you're using to game, as it comes with support for both PlayStation and Xbox models along with fantastic color accuracy without needing to tinker with any of its default settings. If you are one that doesn't want to tinker with their TV's color settings and instead use a default setting, then the Sony X950G model should be the one you purchase.
The HDR performance of the X950G by Sony in console games should be almost perfect as it is capable of performing 4k at a refresh rate of 60Hz. Note that the 4K resolution isn't supported by all games, but you will still be able to run all the future titles that are to be released for any gaming console brand. Sony X950G offers low input lag even in 4K HDR mode for great gaming experience.
Sony X900F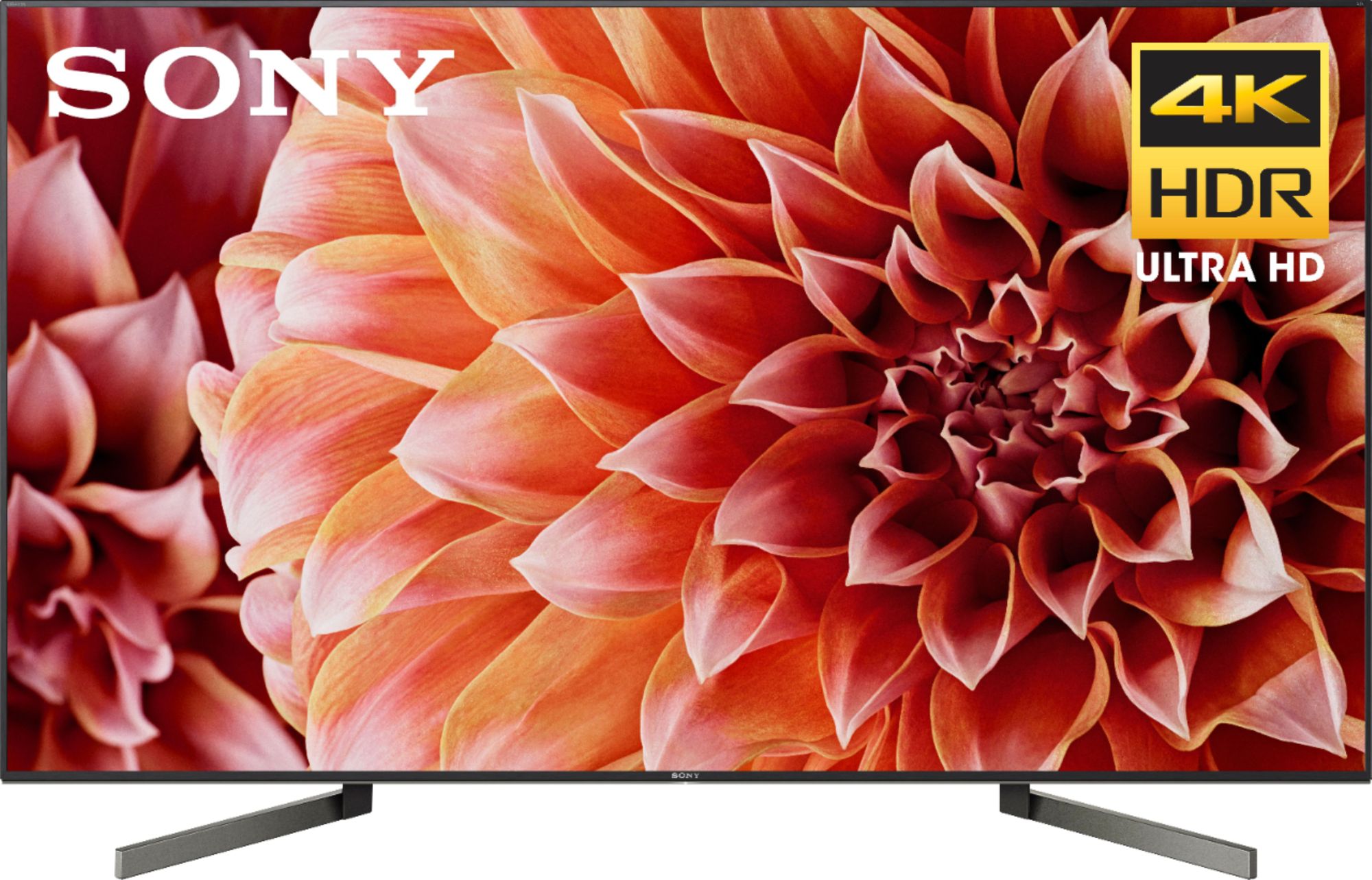 The Sony X900F is a great TV for movies and TV series, but you should consider it to be a great alternative when it comes to HDR gaming, too. Its gaming performance is similar to the X950G model above, but you should be able to find it cheaper than that 2019 model.
The X900F by Sony comes with great native contrast ratio, deep blacks, decent motion handling with reduced image blur, excellent HDR brightness and colors, but you should know that the image degrades slightly when looked at an angle. This model might not be a premium one when it comes to its build quality, but the panel is a premium one and you will get HDR10 and HLG support along with a X1 processor that should offer great image quality for whatever media you throw at it. If you are only using it for gaming, then you should still get enough out of it, as it offers fantastic response time and low input lag for any game you might run on your PlayStation or Xbox console.
TCL 6 Series 2019 - R625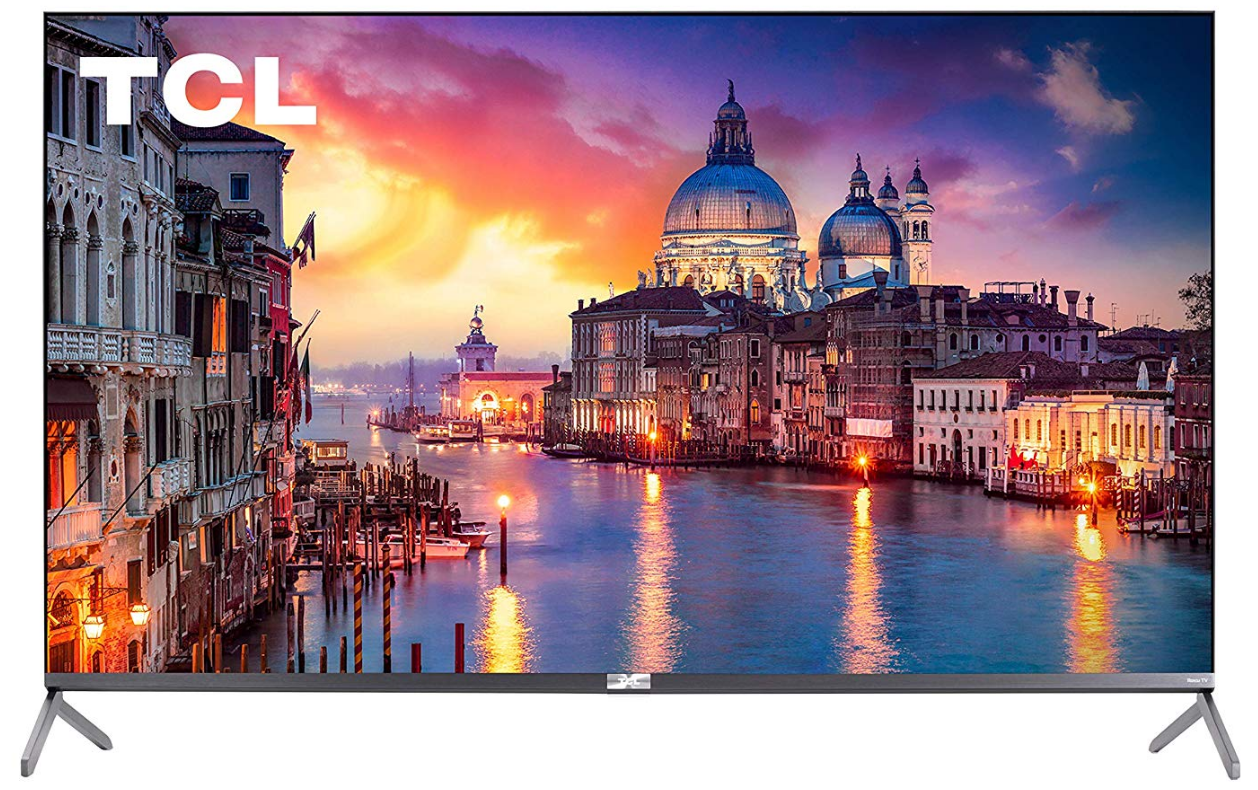 TCL 6 Series 2019 model number R625 is a budget 4K UltraHD TV measuring 65" in diagonal size, it comes with great image quality and very low input lag when it comes to gaming. The contrast ratio along with uniform and really deep blacks for a budget TV. Since the TV uses a VA panel, then you should also know that its viewing angles are suffering as soon as you shift your position. Since the TV comes with good color gamut, then you should be getting great HDR performance out of this model. Also, you should know that it comes with VESA 300x300 support.
If you cannot afford the 2019 variant, then you can always choose to get the 2018 R617 model instead - as it comes with great picture quality and response time.
HISENSE H8F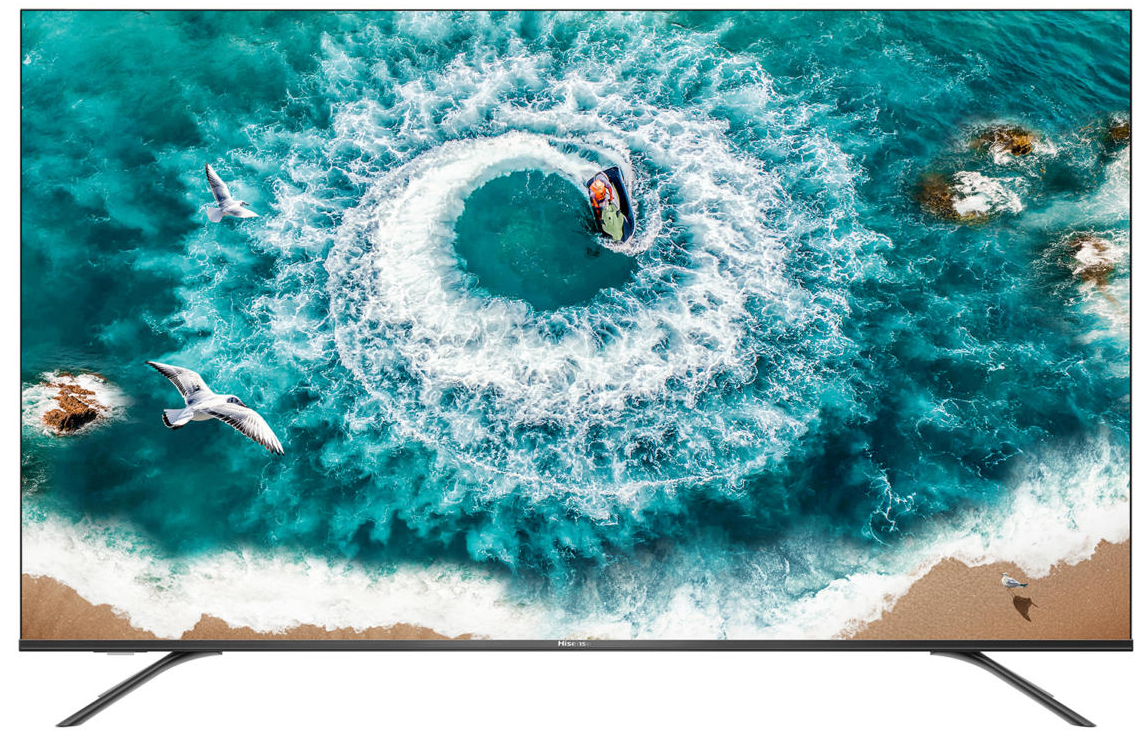 We know that there are numerous users who are looking to get a TV cpaable of HDR gaming on a budget, and the best model that you can get for under $350 would be the 50" Hisense H8F with UltraHD and HDR10 technologies. This model has been launched this year and it offers low input lag that should greatly help with HDR gaming.
The Hisense H8F design is not the prettiest, but due to its panel being more than decent when it comes to HDR gaming on consoles. It is VESA 300x200 compatible allowing you to wall mount it easily.