AOC has just announced a new flagship 27" elegant 4K IPS Monitor that comes with an ergonomic stand and a frameless design on 3 sides for you to enjoy your content at the highest quality. The AOC U2790PQU 27-inch 4K monitor should already be available for purchase all around the world.
AOC U2790PQU comes with a 4K UltraHD IPS panel with a resolution of 3840 x 2160, 157 pixels per inch, height adjustable stand, two USB 3.0 slots, built-in speakers, 5ms response time, 60Hz refresh rate, WLED backlight, 16:9 aspect ratio, FlickerFree and support for Low-blue light for those that are planning working at late times of day and don't want to destroy their eyesight. If you're a gamer, then you will be disappointed to know that the monitor is not the best one for you, as the panel's refresh rate value is set at only 60Hz. If you are looking to buy a gaming monitor, then you should look at other models with a higher refresh rate in order to get better gaming experience.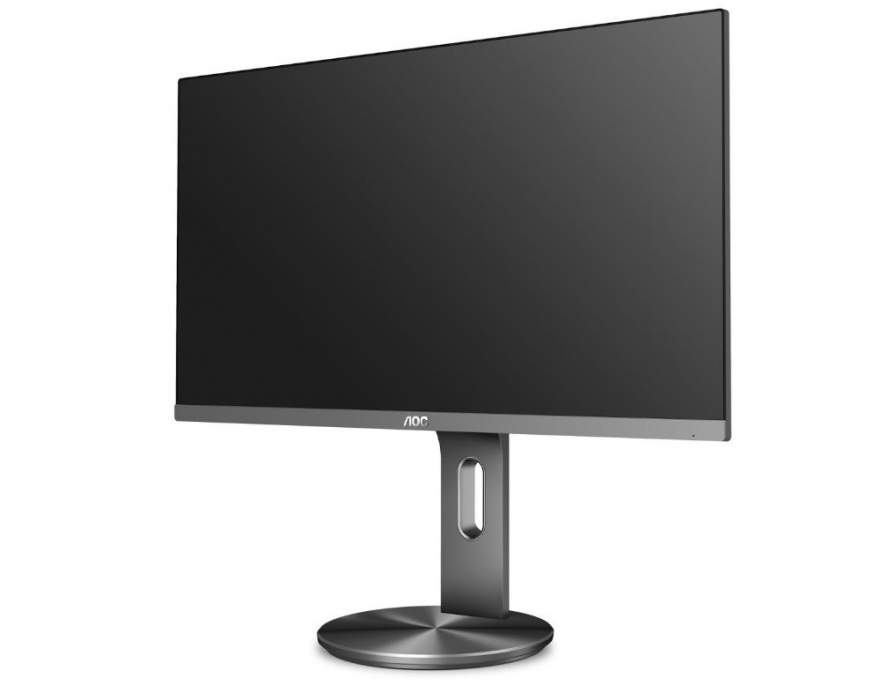 If you're looking for a new work monitor and you don't game that much, then the AOC U2790PQU 27-inch model should be exactly what you are looking for. The AOC U2790PQU IPS monitor comes with HDMI 2.0, HDMI 1.4 and Displayport 1.2 connectivity ports, as well as a 3.5mm headphone jack. More about the monitor's specifications and goodies can be found on its dedicated DisplayDB device page here. This AOC model will be available for purchase starting with next week, and its price shouldn't go over $450. Keep an eye on our website and we will update the pricing and availability for the AOC U2790PQU 4K Ultra HD IPS monitor.