AMD Link has been announced last week and it is a new tool for gamers to use for streaming in-home games from the computer and to their TVs. AMD Link is supported at this moment on Android TVs and it is destined to be used by those with AMD setups on their computers.
The AMD Link is capable of streaming any game you have installed on your PC, and if you don't want to use the Steam Link, or other similar app, and you are an AMD fan, then this app is the way to go. The AMD Link app should work for all the Android TVs and Smartphones running OS versions 5.0 and later.
For the AMD Link to work you will have to install it on both your TV and smartphone. Please note that after you install it on your computer you should download and upgrade the AMD GPU drivers to their latest version. The new AMD GPU drivers are adding support for streaming and mirroring content to Android TVs.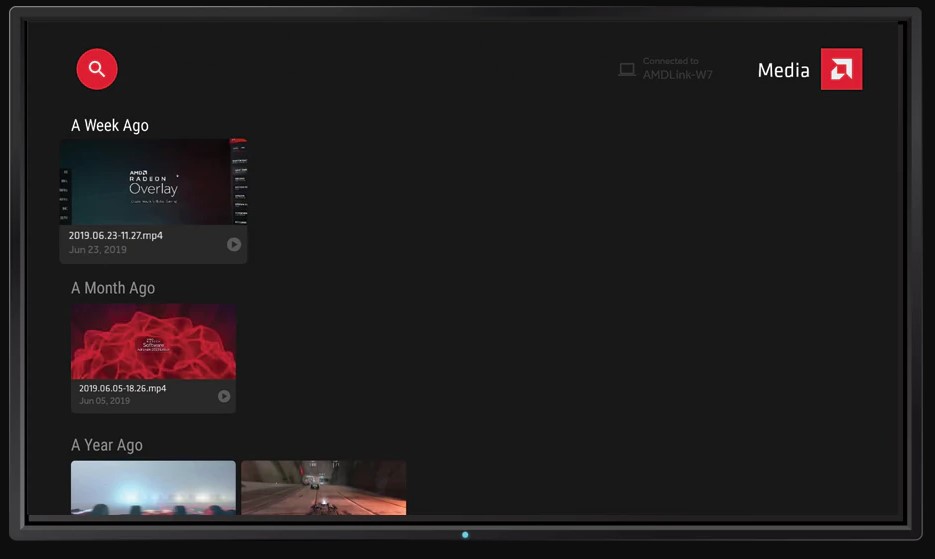 The computer you're running the games on needs to have AMD Link app installed on it, and the Android TV you want to play the games on has to be on the same network connection as the PC. Please note that AMD Link to Android TV streaming performance differs due to multiple factors, and running and setting up these to run flawlessly might take a lot of tinkering.
Download the AMD Link from Google Play Store. The application should work for all the Android TVs launched in the past years without any major issues. If the AMD Link isn't listed on your Android TV's Google Play Store, then you can visit the same page on your computer, and then select the TV you want to install it on.