Acer has presented and launched the first IPS 240Hz gaming monitor. Check below to learn more about the Acer Nitro XV273X, its features and its gaming capabilities.
The Acer Nitro XV273X is advertised as the first IPS LED UltraHD panel that is capable of running at 240Hz refresh rate. This new model should be available worldwide in the following weeks at a price that remains unknown at this moment.
For those that are curious about the connectivity ports supported by the Nitro XV273X gaming monitor, then you should know that it comes with 2 HDMI 2.0 ports, 1 DisplayPort 1.4, and 4 USB3.0 ports. Also, it comes with a 3.5mm headphone jack for those that are looking to connect their headsets.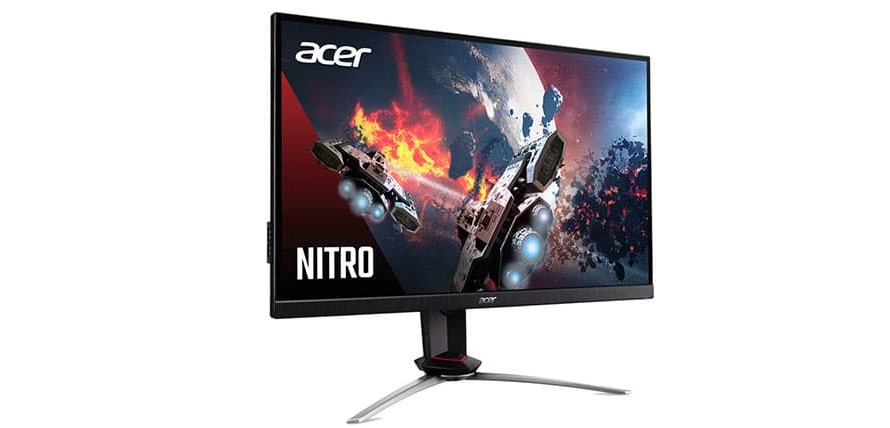 Another great thing about the Acer Nitro XV273X is that is comes with support for both AMD FreeSync and Nvidia G-Sync technologies. So, it doesn't matter what type of graphics card your gaming monitors is packing, as it has support for both. The maximum resolution set for this panel is FullHD 1920 x 1080 and its response time stands at 1ms. Also, it is VESA 100 x 100 compatible, and it comes with both swivel and pivot capabilities.
The panel size of the Acer Nitro XV273X measures 27 inches, and it is an IPS LED with a refresh rate set at 240Hz, which is not something that you commonly encounter on the IPS LED panels. Now that this model with such a high refresh rate that's not common on the IPS LED panles has been presented and launched, then we can expect more similar models to be launched before the end of the year, too. Check our website to learn more about the new models each major gaming monitor manufacturer is working on releasing in the near future.